124
From CowleyRoad.org
This is the page for 124 Cowley Road.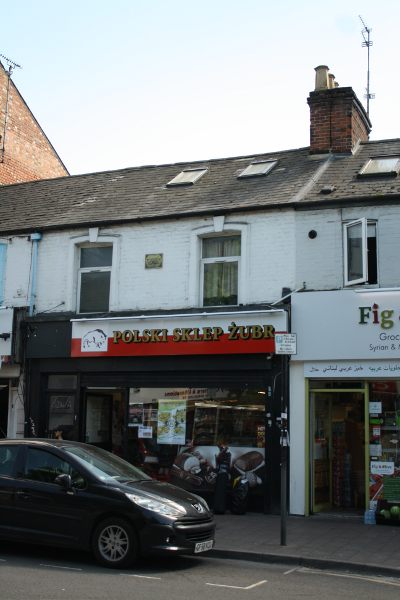 ?Date - present
This was Polski Sklep Żubr but May 2018 now named Maxi Foods
2012 - 2013
From July 2012 to November 2013 this was The People's Supermarket owned and run by local people. Photos of the shop were featured on the shop's website [1], and the group were interviewed on The People of Cowley blog [2].
Reports by BBC and oxford mail reports and a video on youtube are also available.
1950s - 1970s
Kelly's Directory 1975 to 1976 No 124 Phemeadow, greengrocers
Kelly's Directory 1973 No 124 Koliflower, greengrocers
Kelly's Directory 1971 No 124 Lesters, fruiterers
Kelly's Directory 1956 to 1970 No 124 Roland Turner, fruiterers
1880s - 1954
Kelly's Directory 1952 to 1954 No 124 Quelch, fruiterers (J A Fraser)
Kelly's Directory 1880 and 1920 No 124 A Quelch, greengrocer/fruiterer
Before then?
Cowleyroad.org is a DIY community history - help us write it!
Do you know more about this business, or remember what was at this address before? Do you have any old photographs or memories to share? Please add them to the site! Here is a how-to guide.
 
References