178
From CowleyRoad.org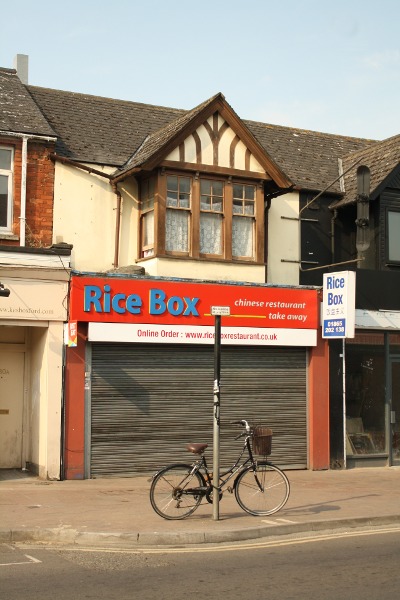 This is the page for 178 Cowley Road.
 ?2001 - present
This is the Rice Box. It first appeared in Thomsons Directory 2001
1970s
Kelly's Directory 1972 to 1976 No 178 The Bridal Centre. This was part of Pascall's Furnishing who conveniently also had the Bedroom Centre next door at No 176.[1]
1930s - 1960s
Kelly's Directory 1964 to 1967 No 178 Eastmans butchers
Kelly's Directory 1958 to 1962 No 178 Dewhurst butchers
Kelly's Directory 1934 to 1956 No 178 Eastmans butchers
Before then?
Cowleyroad.org is a DIY community history - help us write it!
Do you know more about this business, or remember what was at this address before? Do you have any old photographs or memories to share? Please add them to the site! Here is a how-to guide.
References
↑

See photo in Cowley & East Oxford Past & Present by Malcolm Graham & Laurence Waters