220
From CowleyRoad.org
This is the page for 220 Cowley Road.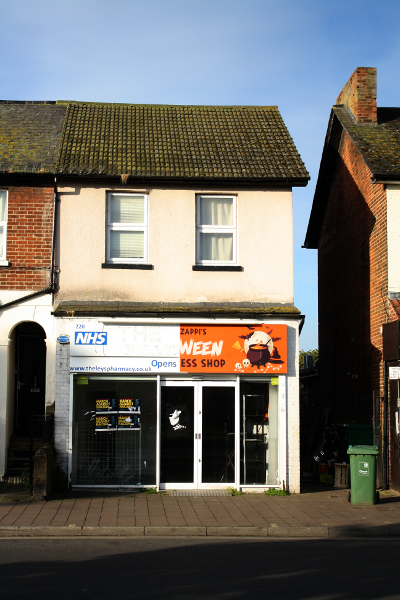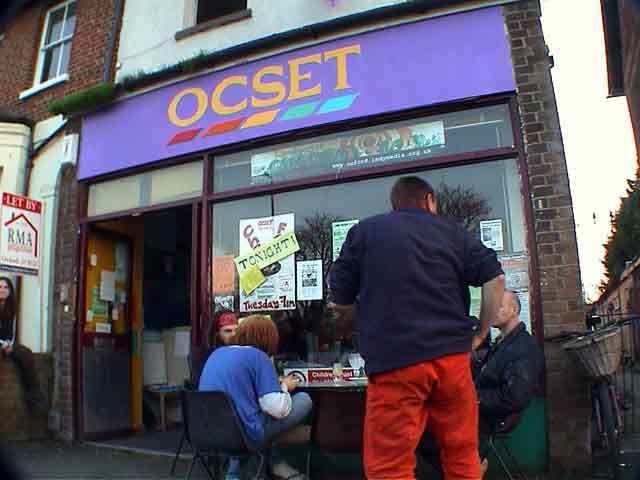 2017 - 2019
This was the 420 Skate Shop. Part of a chain which has 13 shops (at July 2017). Moved spring 2019 to 114 Cowley Road 
 ?Date - ?Date
This shop used to be the Leys Pharmacy. After the pharmacy closed, the shop was briefly occupied by 'Fred & Zappi's Halloween Fancy Dress Shop'. An image can be seen here.
2005 - 2010
This was Charles Lawson Lettings. Query?  Charles Lawson Lettings is listed in Thomsons Directory at Nos 278-280 2006 to 2009
2004
In 2004 this was squatted as the Oxford Social Centre or OCSET (Tesco backwards). See indymedia.org.uk/en/2004/04/288643.html
2001-2004
This was the home of The Rap Yard, a spin off from the Right Angle Productions youth project that described itself thus:
"[RAP] works with young people to help them play a greater part in the life of their community, and to build their skills and self-esteem. RAP does this by using film and video, and other creative art forms in a youth-led, participative way. RAP works in Oxford linked to a global network.[1]"
1991
Thomsons Directory 1991 No 220 Deckerway Leisure Ltd bookmakers
1980s
Thomsons Directory 1984 and 1988 Two Twenty, ladies hairdressers
1966 - 1970s
Kelly's Directory 1976 No 220 Oxford Hair Care, ladies hairdressers
Kelly's Directory 1966 to 1975 No 220 Annette ladies hairdressers (earlier at No 154). In 1968 82 people were arrested in protests against racial discrimination by this salon. The owner Mrs Annette Roberts claimed she had given appointments to some coloured ladies, but not those with frizzy hair as she had neither the equipment nor the skills to deal with it.[2]
1954 - 1956
Kelly's Directory 1954 to 1956 No 220 F F J Casey chiropodist
Before then?
Cowleyroad.org is a DIY community history - help us write it!
Do you know more about this business, or remember what was at this address before? Do you have any old photographs or memories to share? Please add them to the site! Here is a how-to guide.
References
↑

Times 8 July 1968 page 3 and see Times 13 May 1967 page 2