86
From CowleyRoad.org
This is the page for 86 Cowley Road.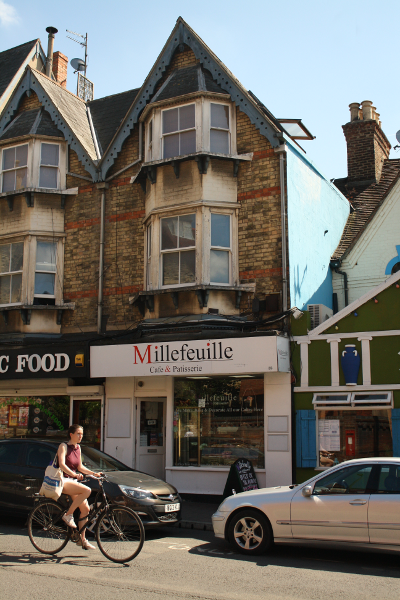 ?Date - present
This is Millefeuille cafe.
 ?2000s
This was the Adult Bookshop windowless and painted purple (see photo on top right of front cover of Annie Skinner's Cowley Road A History (2008)
1991
Thomsons Directory 1991 Hair Network
1984
This was part of the Trident Discount Centre (see No 90).
1880s - 1971
Kellys Directory 1900 to 1971 Nos 86 to 90 a branch of  F Cape & Co department store.
Kellys Directory 1899 Nos 86 to 90 G W Turner, general draper (No 134 Cape & Co drapers)
Nos 86 to 90 redeveloped 1880[1]
Before then?
Cowleyroad.org is a DIY community history - help us write it!
Do you know more about this business, or remember what was at this address before? Do you have any old photographs or memories to share? Please add them to the site! Here is a how-to guide.
References
↑

On Foot In Oxford No 12 East Oxford text by Malcolm Graham