151
From CowleyRoad.org
This is the page for Cowley 151 Road.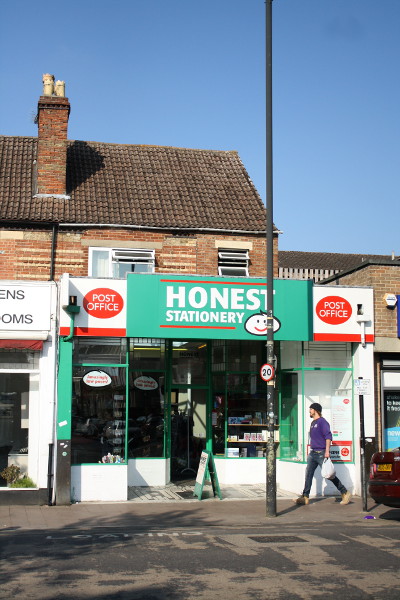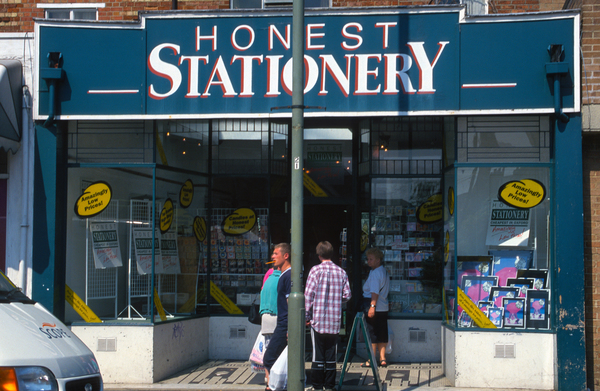 2017
This is the Honest Stationery shop.
For the past couple of years it has also hosted the local post office, which moved here from the Costcutter newsagents at number 120. The post office permanently closed in 2017.
2016
An increase in rough sleeping across Oxford saw the covered and tiled entrance to the shop used increasingly frequently by rough sleepers. In 2017, bedding and bags can frequently be seen outside the shop's entrance.
2012
The former owner of Honest Stationery Stephen Cooper, a familiar Cowley Road face, tragically committed suicide at his home in Crescent Road.[1]
Thomsons Directory 1995 No 151 Honest Stationery
1991
Thomsons Directory 1991 No 151 Splinters (pine furniture?)
1988
Thomsons Directory 1988 Milner E (Oxford) Ltd (moved from No 147)
1940s - 1970s
Kelly's Directory 1943 to 1976 No 151 Oxford Bargain Stores outfitters, footwear & workwear
Before then?
Cowleyroad.org is a DIY community history - help us write it!
Do you know more about this business, or remember what was at this address before? Do you have any old photographs or memories to share? Please add them to the site! Here is a how-to guide.
References