17
From CowleyRoad.org
This is the page for 17 Cowley Road.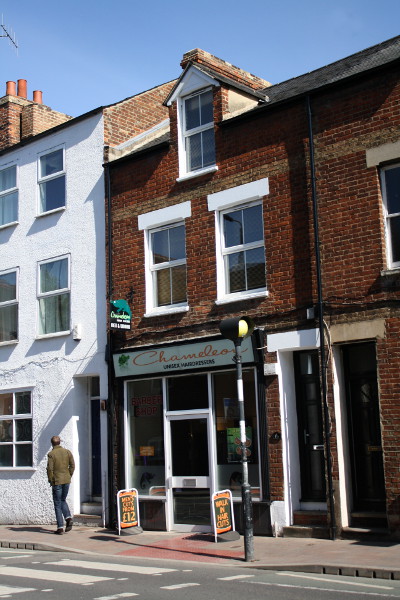 2017
This is the Chameleon barber shop.
2001
"blue" Gallery opened by East Oxford GP Dave Triffitt[1]
1991
Thomsons Directory 1991 No 17a Lusaka li
1970s
Kelly's Directory 1975 and 1976 list No 17 as 'W T Gardiner 2nd hand tool dealer'.
Kellys Directory 1969 No 17 Oxford Cycle Market
1930s - 1960s
Kellys Directory 1943 to 1960 No 17 Mrs L Butler, wool store
Kellys Directory 1934 Mrs L Butler ladies outfitter
Before then?
Cowleyroad.org is a DIY community history - help us write it!
Do you know more about this business, or remember what was at this address before? Do you have any old photographs or memories to share? Please add them to the site! Here is a how-to guide.
References
↑

Oxford Mail 7 august 2001