173
From CowleyRoad.org
This is the page for 173 Cowley Road.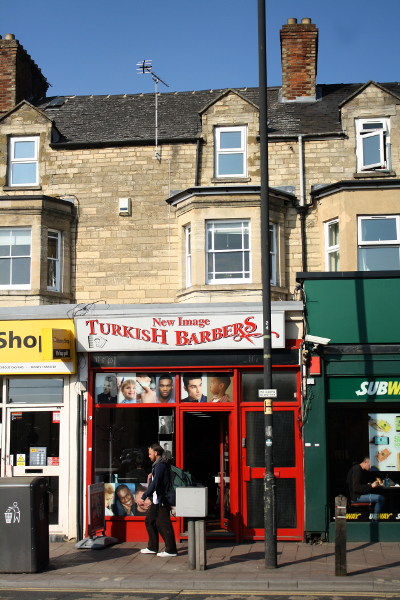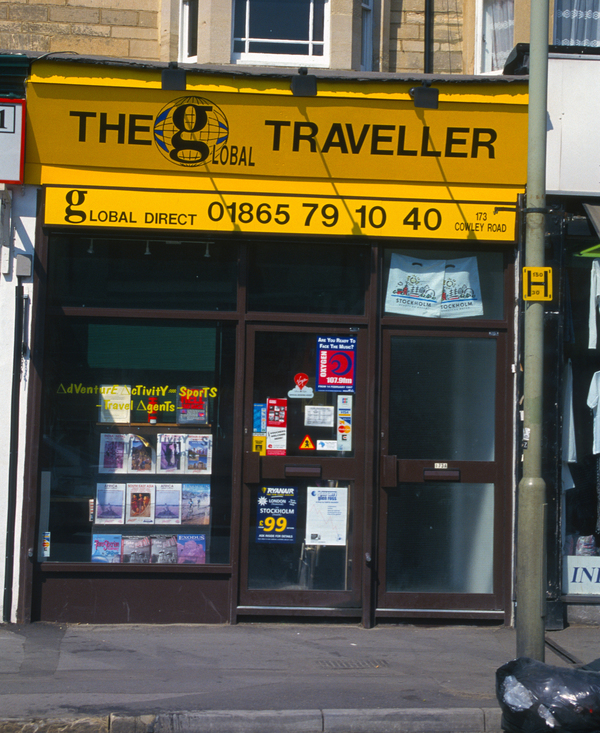 2017
This is the Turkish Barbers.
2009
This was Barber Jacks as can be seen in this photo.
 ?2000s
A Chinese medicine shop[1]
1995
The Global Traveller (see photo below)
1950s - 1970s
Kelly's Directory 1960 to 1976 No 173 Miranda, corsetière, ladies outfitters
Kelly's Directory 1958 No 173 Seaton, ladies outfitters
Kelly's Directory 1952 to 1956 Nos 171 & 173 Reginald Grange (& Matthews) fishmongers
Before then?
Cowleyroad.org is a DIY community history - help us write it!
Do you know more about this business, or remember what was at this address before? Do you have any old photographs or memories to share? Please add them to the site! Here is a how-to guide.
References
↑

Annie Skinner, Cowley Road A History page 59