184
From CowleyRoad.org
This is the page for 184 Cowley Road.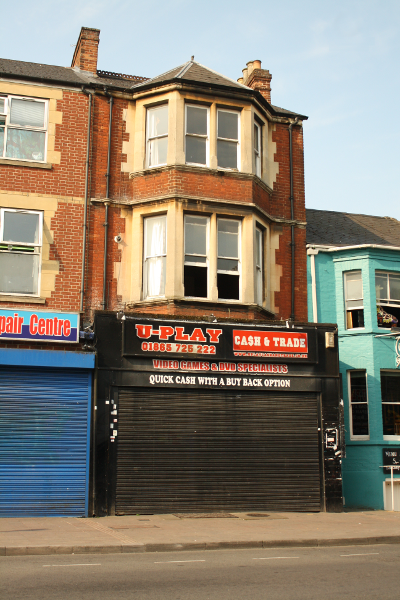 ?2003 - present
This is the UPlay videogame shop. It first appeared in Thomsons Directory 2003
1966 - 1980s
Kelly's Directory 1966 to 1976 No 184 Valuematic Launderette also in Thomsons Directory 1991. In 1966 it was featured as Carefree laundry service and Nappyland nappy service.
1950s - 1960s
Kellys Directory 1966 No 184 V H Parkinson builders
Kelly's Directory 1958 to 1962 No 184 Harrow Stores drapers
1880s - 1952
Kelly's Directory 1880, 1920 and 1952 No 184 John Hatt butchers
Before then?
Cowleyroad.org is a DIY community history - help us write it!
Do you know more about this business, or remember what was at this address before? Do you have any old photographs or memories to share? Please add them to the site! Here is a how-to guide.
References