258
From CowleyRoad.org
This is the page for 258 Cowley Road.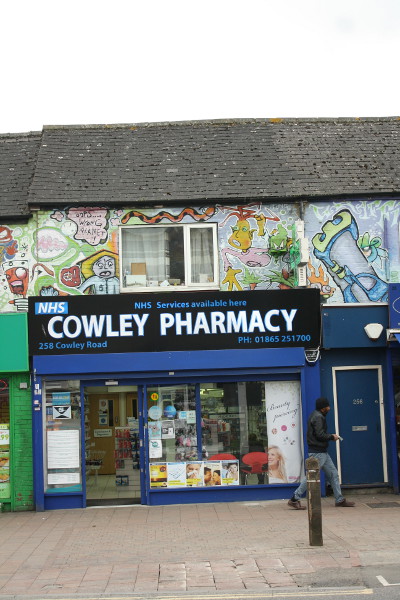 2017
This is the Cowley Pharmacy.
1980s - ????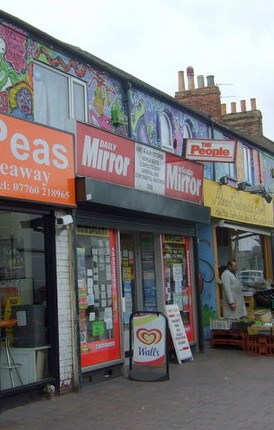 Before becoming a pharmacy this shop was a newsagents, as shown in a photo from 2008 by Ceridwen at geograph.co.uk. In 2007, the newsagents was called "Amit and Ajay Stores". See photo in No 260. In the 80s I seem to remember it being called "Divinity Road Newsagents".A photo of 1983 shows Nos 258 and 260 as Divinity Newsagents.[1] See No 262 for Divinity Newsagents in 1979
Thomsons Directory 1991 and 1995 No 258 Classic News (newsagents)
Thomsons Directory 1995 and 1998 No 260 Divinity Wines
1930s to 1970s
Kelly's Directory 1934 to 1976 and Yellow Pages 1979 Nos 258 and 260 Pickett & Sons (Oxford) Ltd, music sellers, later radio dealers
Before then?
Cowleyroad.org is a DIY community history - help us write it!
Do you know more about this business, or remember what was at this address before? Do you have any old photographs or memories to share? Please add them to the site! Here is a how-to guide.
References
↑

Andy Panton Fare Stage for Bartlemas page 116