55
From CowleyRoad.org
This is the page for 55 Cowley Road.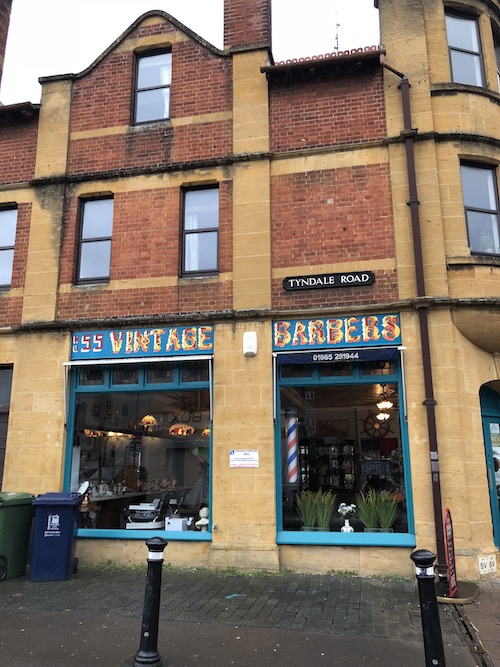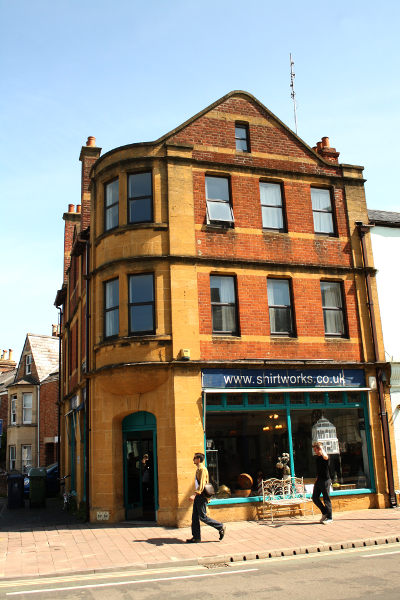 2017
This is the Vintage Barbers shop.
1999? - 2015
This was the home of the Shirtworks t-shirt printing shop. They moved out to a unit on Osney Industrial estate around 2015. As of 2017 their text can still be seen on the building's awnings. Thomsons Directory 1999 No 55 Shirtworks. See also No 53a
1970s - 1980s
Thomsons Directory 1988 and 1992 Pipkins Interiors
Thomson's Directory 1981 No 55 P & S Discount Stores. For 1975 see No 57.
Kelly's Directory 1972 to 1976 Nos 55 and 57 Queen St Warehouse Ltd, house furnishers

1930s - 1960s
Kellys Directory 1956 to 1966 Nos 55 & 57 Hugh Wyllie drapers
Kellys Directory 1952 to 1954 No 55 Violet Richardes ladies hairdresser
Kellys Directory 1934 to 1954 Nos 55 & 57 The Drapery Bazaar (Bee & Glanville)
Colin remembers this being his gradnfather's haberdashery shop. HIs name was Alfred Bee.
Before then?
Cowleyroad.org is a DIY community history - help us write it!
Do you know more about this business, or remember what was at this address before? Do you have any old photographs or memories to share? Please add them to the site! Here is a how-to guide.
References