63
Jump to navigation
Jump to search
This is the page for Unit 2 59-63 Cowley Road.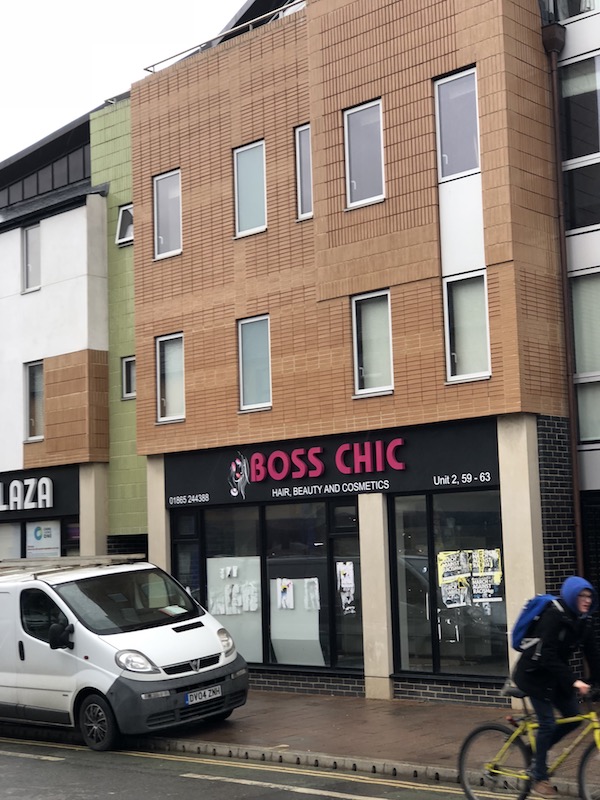 2023
Mac Kitten Coffee Shop
2017 - Present
This is Boss Chic (hair beauty cosmetics) from January 2018
1990s
Thomsons Directory 2005 and 2010 No 55 Bee Line (query 55 was Shirtworks then)
Thomsons Directory 1998  and 2004 nos 59 to 65 Bee Line Bicycles
Thomsons Directory 1995 No 61 Bee-Line Bicycles
1980s
Thomsons Directory 1988 Nos 59 & 63 Lighting Design Centre No 61 Phone Centre Nos 59 to 63 R T Harris & Son, electrical contractors
1950s to 1970s
Kelly's Directory 1954 to 1976 Nos 59 to 65 Leonard Hughes (Supplies) Ltd, drapers
1930s to 1950s
Kelly's Directory 1934 to 1954 Nos 59 to 63 London & Birmingham Furnishing Co
Before then?
Cowleyroad.org is a DIY community history - help us write it!
Do you know more about this business, or remember what was at this address before? Do you have any old photographs or memories to share? Please add them to the site! Here is a how-to guide.
References