96
From CowleyRoad.org
This is the page for 96 Cowley Road.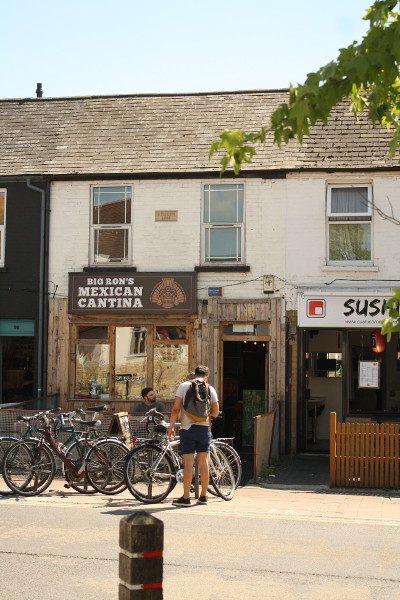 2017
After a period of refurbishment, opened on 21 Oct 2017 as Vine, wine shop and bar.
2015 - 2017
This was Big Ron's Mexican Cantina, a spring-off of Atomic Burger.
2009-2015
This was the original home of Atomic Burger. You can see a photo here.
2007 - 2009
Café Sojo Chinese restaurant. Thomsons Directory 2007 to 2009 as Café Solo
2000 - 2006
This was the Gashi Gashi Japanese restaurant, run by Jonathan Levy and Yoshie Katayama. First appeared in Thomsons Directory 2000, last in 2006.
1995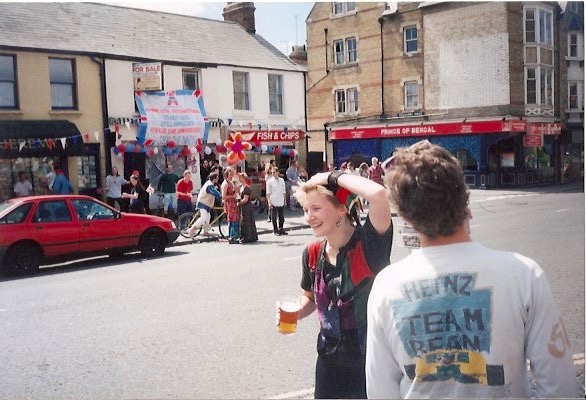 This building was squatted - see photo, right, from 1995 Reclaim the Streets.
1973 -1990s
Kelly's Directory 1973 to 1976 No 96 Serendipity, antiques. In Yellow Pages 1979 Richard David Davids. Serendipity in Thomsons Directory 1988. By 1995 they had moved to No 65
1940s - 1969
Kelly's Directory 1943 to 1969 No 96 George Heeley hairdresser
Before then?
Cowleyroad.org is a DIY community history - help us write it!
Do you know more about this business, or remember what was at this address before? Do you have any old photographs or memories to share? Please add them to the site! Here is a how-to guide.
References