99
From CowleyRoad.org
This is the page for 99 Cowley Road.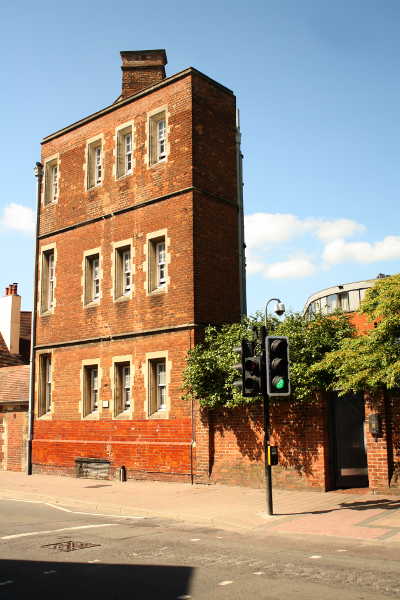 2000-present
For at least this long, the site has been owned by Oriel College and used as postgraduate student accommodation, comprising 'Goldie House' (the older building, photographed) and 'James Mellon Hall', the modern building.
?Year - ?Year
The building was formerly known as Nazareth House, a Catholic orphanage.
Before then?
Cowleyroad.org is a DIY community history - help us write it!
Do you know more about this business, or remember what was at this address before? Do you have any old photographs or memories to share? Please add them to the site! Here is a how-to guide.
References