150
From CowleyRoad.org
This is the page for 150 Cowley Road.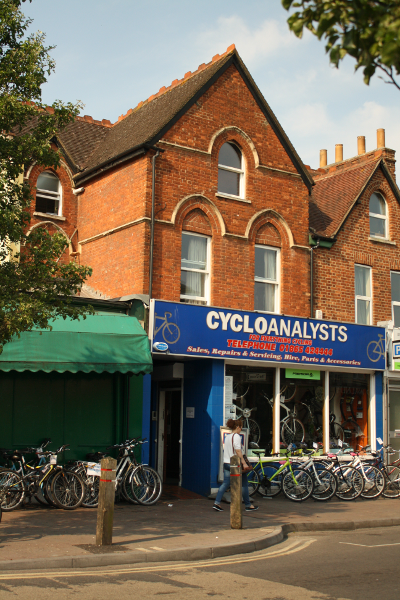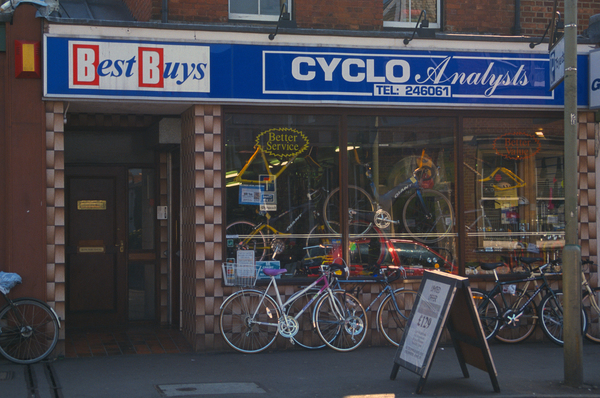 ?Date - present
This is Cycloanalysts. They were there in Thomsons Directory 1998
From at least 1991 to 2002 this was also the address of Berg Publishing (which was acquired by Bloomsbury Publishing in 2008)
Thomsons Directory 1991 Berg Publishing, also Brooke Sport 2002 Berg Publishing
1980s
Thomsons Directory 1981 & 1988 Sarjents Tools (and see No 136)
1960s - 1970s
Kelly's Directory 1966 to 1976 and Yellow Pages 1979 No 150 Reeve's (Oxford) Ltd, decorators merchants (also at Nos 78 and 92)
Kelly's Directory 1962 to 1964 No 150 Parslows bakers
1920s to 1962
Kelly's Directory 1952 to 1962 No 150 Geo E Weeks & Co confectioners
Kelly's Directory 1920 No 150 G Week, bakers
Before then?
Cowleyroad.org is a DIY community history - help us write it!
Do you know more about this business, or remember what was at this address before? Do you have any old photographs or memories to share? Please add them to the site! Here is a how-to guide.
References