182
From CowleyRoad.org
This is the page for 182 Cowley Road.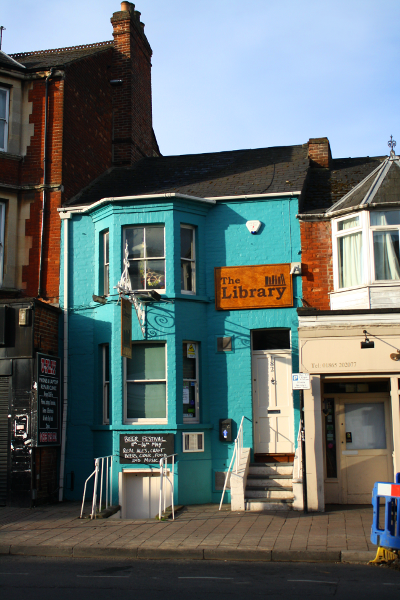 2011 - present
This is The Library Pub. You can read more about The Library in this linked article.
 ?1998 - 2010
This pub was formerly called The Brickworks, named for the brickfields which used to be opposite (where Tescos now is). Thomsons Directory 1998 to 2009 The Brickworks. The first sessions of local poetry slam Hammer & Tongue were held here in October 2003 and local Ink Spots style group Brickwork Lizards featuring singer and oudh player Tarik Beshir were named after this pub.
1980s
Formerly The Rat Hole. It can be seen in this 1981 photo.
Thomsons Directory 1991 Rats Wine Bar
Kelly's Directory 1976 No 182 Crown public house, also in Thomsons 1984
1950
In March 1950 police opposed the licence for the Crown Tavern, already known locally as the Rat Hole, but regulars who gave evidence persuaded the magistrates to renew[1]
Before then?
Cowleyroad.org is a DIY community history - help us write it!
Do you know more about this business, or remember what was at this address before? Do you have any old photographs or memories to share? Please add them to the site! Here is a how-to guide.
References
↑

Annie Skinner (2008) Cowley Road A History page 122-4