268
From CowleyRoad.org
This is the page for 268 Cowley Road.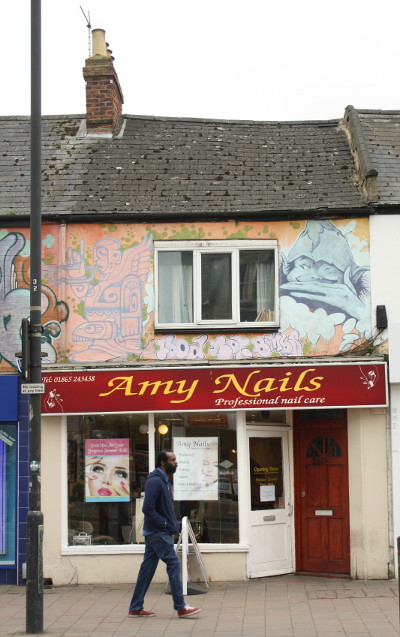 2004 - 2017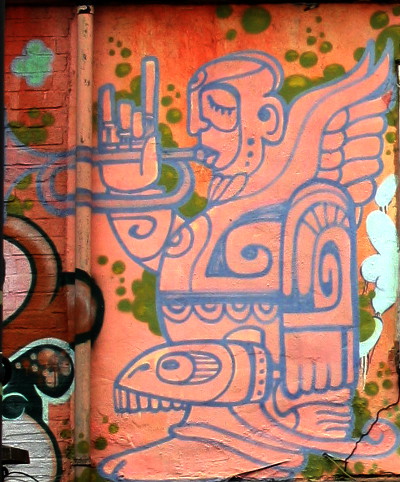 This is the Amy Nails nail bar and beauty salon. First appeared in Thomsons Directory 2004.
The mural on the left depicts a trumpet player. This motif also appears in the logo of the local Bossaphonik jazz-world music night, which takes place at the Cellar Bar on [1]
1990s
Thomsons Directory 1991 and 1995 The Golden Scissors
 
1950s - 1980s
Thomsons 1988 Polly's Hair Design (see No 265)
Kelly's Directory 1975 No 268 Paula, ladies hairdresser. Also in Thomsons Directory 1984.
Kelly's Directory 1960 to 1973 No 268 E Summersell ladies outfitter
Kelly's Directory 1952 to 1958 No 268 Mrs E B Millard ladies outfitter & wool stores
Before then?
Cowleyroad.org is a DIY community history - help us write it!
Do you know more about this business, or remember what was at this address before? Do you have any old photographs or memories to share? Please add them to the site! Here is a how-to guide.
References