234
From CowleyRoad.org
This is the page for 234 Cowley Road.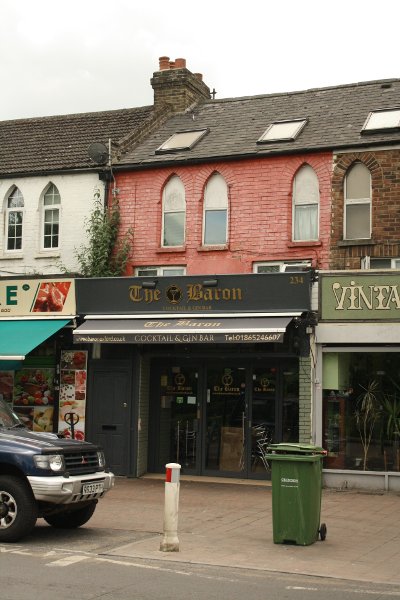 ?Date - present
This is The Baron
Was Bar Aroma, owned by Busha?
"salsa outside with George Martin on carnival day"
May have been an antiques shop
2004 - ?Date
The bar was formerly a cocktail bar called Bar Aroma. A picture of the bar can be seen here.
1991
Thomsons Directory 1991 Scoop N Save
1940s - 1980s
Kelly's Directory 1956 to 1976 No 234 Elizabeth, confectioners (L Brooks), still there in photo of 1985.[1]
Kelly's Directory 1943 to 1954 No 234 Lionel Harrison ladies hairdresser
Kelly's Directory 1943 to 1966 No 234 Leslie Holloway estate agents
Before then?
Cowleyroad.org is a DIY community history - help us write it!
Do you know more about this business, or remember what was at this address before? Do you have any old photographs or memories to share? Please add them to the site! Here is a how-to guide.
References
↑

Marilyn Yurdan The Changing faces of the Cowley Road